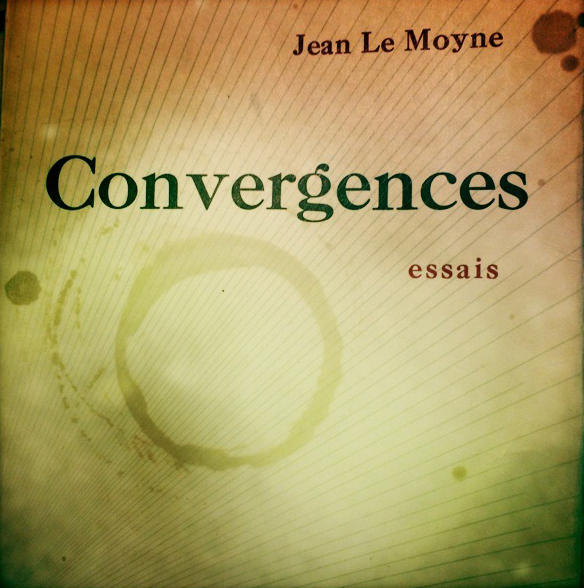 Jean Le Moyne (1913-1996)
Born in Montréal in 1913, Le Moyne had settled a solid reputation as writer over the years: he participated in the 1930s to the creation of a political monthly publication named La Relève, then worked for influential Canadian media, including La Presse, Le Canada, La Presse Canadienne, Radio-Canada and the National Film Board.
A frequent presence in the intellectual life of Quebec beginning in the 1940s, much of Jean Le Moyne's early work was occupied with analyzing and understanding the transformations in political and cultural identity taking place in the province as the power of the Catholic church declined. Le Moyne was part of a left-leaning group of young French Canadians, along Pierre Elliott Trudeau and Claude Hurtubise, seeking to make their views about modernity circulate through various literary journals. This group evolved in the wake of social catholicism in France, around the works of Emmanuel Mounier and the Esprit journal. A man of faith himself, Le Moyne struggled with the relationship between religion, culture and technology in Quebec. The result of these early investigations, taking place during the 1940s and 1950s, was gathered together in the essay collection Convergences, which was awarded the Governor General's Award for French non-fiction in 1961, a year before the same award was given to McLuhan for Gutenberg Galaxy. David Hayne described Le Moyne's style as "aggressive individualism" (1967).
At the time of the publication of Convergences, Le Moyne's privileged medium of expression moved from literature to film, as he started envisioning a series of shorts about machines. In the years 1965 to 1968, and under Jacques Parent's leadership, Le Moyne will attempt to give a scientific and educational direction to the NFB, hoping for a radical change of culture within the organisation in favour of projets which would carefully address the new "scientific spirit" of modern Canada. Le Moyne was later hired by André Belleau, a literary critic, for some research work at Radio-Canada on the series "La cybernétique et nous," a 26 episode long series that aired from November 1967 to April 1968.
Through these projects, Le Moyne developed an interest for philosophy of technology and was instrumental in the attempt to revive the science of machine called "mechanology" along with John Hart, professor at Western University (London, Canada). In his quest to capture how humanist philosophy would approach the questions of science and technology, Le Moyne conducted in-depth interviews with philosophers Gilbert Simondon and Henri Van Lier in 1968. These interviews, which he hoped could be disseminated in the form of educational films by the Office du Film du Québec, were never edited for distribution. Le Moyne remained an active, yet  (almost) anonymous contributor to thinking the connections between literature, the arts and science in Canada. In parallel with his career at the National Film Board and later in political spheres in Ottawa, Le Moyne undertook various projects that aimed at formulating